PRAGUE JAZZ WEEKend 2016 – OLDTOWN SQUARE – OPEN AIR


Friday, 29 July / 4 - 10 pm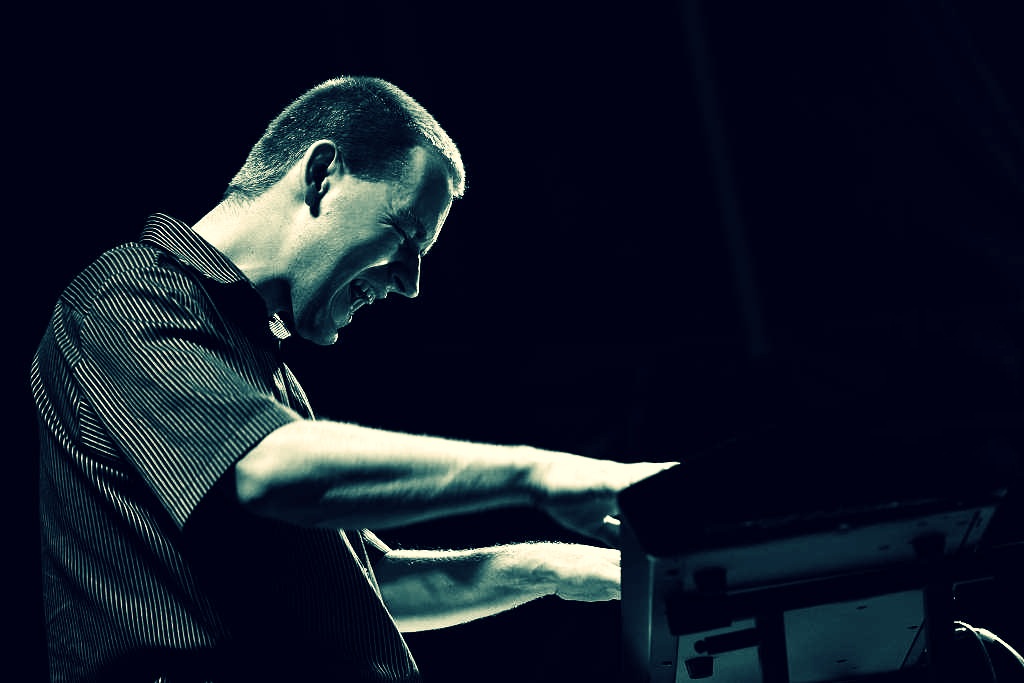 16.00 ONDŘEJ KABRNA & FLYING POWER
Ondřej Kabrna: keyboards, Kryštof Tomeček: guitar, bass guitar, Jakub Nývlt: drums
The Ondřej Kabrna Trio, which was formed in January 2010, plays only original music, mostly Kabrna's own compositions, something between jazz, fusion, and classical. The music is energetic, full of emotion and searches for new directions and sounds, like the music of the late Esbjörn Svensson. The unique sound of the group, heard on its new album Timeways, is in no small measure thanks to the musical performances of its members.
17.30 ADAM TVRDÝ / BRIAN CHARETTE PROJECT
Adam Tvrdý: guitar, Brian Charette: Hammond organ, Petr Mikeš: drums
New album "Suspicious Activities" this distinctive trio based right now -in May! The new face of Czech jazz, excellent guitarist and songwriter Adam Tvrdý to cooperation on their second album invited the great American player on the Hammond organ Brian Charette.
19.00 ST JOHNNY
Jan Stehlík: vocal, guitar, Wimpy: bass guitar, Pavel Plánka: drums
To date, St. Johnny is the only band in Czech Republic playing 1950's jump blues, and is currently one of the leading blues bands in the country. The origin of the band comes from St. JOHNNY's travels in the U.S., where he fell in love with the blues. Swing-blues guitar, the raw tember of St. JOHNNY and vintage tube amplifiers guarantee authentic sound of the band. The repertoire is a mix of good old blues staples and the band's original work.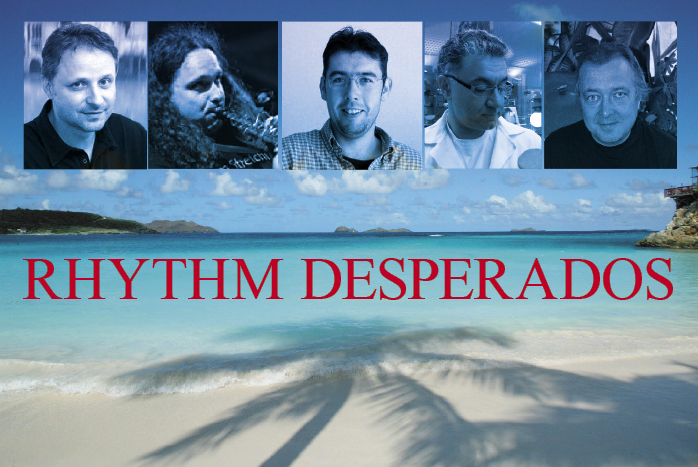 20.30 RHYTHM DESPERADOS
Boris Urbánek: keyboards, Michal Žáček: saxophone, flute, Zdeněk Tichota: bass guitar, Michal Hejna: drums, Imran Musa Zangi: percussions
The concert programme would not be complete without an appearance by the Rhythm Desperados, who play a combination of jazz, Latin jazz, and funk. The energetic appearances of this Ostrava- and Prague-based group at the AghaRTA Jazz Centrum always makes for an extraordinary experience, not only for the club-goers but also for the musicians themselves. In addition to the considerable interest in their album Volcano, the band can boast a successful tour this year in Mexico and New York.
Saturday, 30 July / 4 - 10 pm
16.00 FRANTIŠEK UHLÍŘ TEAM
František Uhlíř: double bass, Andy Schofield: saxophone, Adam Tvrdý: guitar, Jaromír Helešic: drums
Our Team compiled in 1987 by double bassist Frantisek Uhlir, who belongs to a generation of bass players in the world known as the "Czech bass school". Chamber music groups F.U.T. is well-balanced and stems from the interaction of players who offer surprising possibilities to change the color and expression.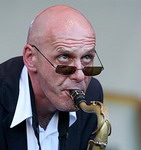 17.30 ŠTĚPÁN MARKOVIČ & AghaRTA GANG
Štěpán Markovič: saxophone, Boris Urbánek: keyboards, Vít Švec: double bass, Michal Hejna: drums
Random musical reunion of old friends in 2007 gave reason to the formation of a band that regularly performs predominantly in the AghaRTA jazz club. From Ostrava travels keyboardist Boris Urbanek, a distinctive personality of Moravian jazz, the initiator of the band, drummer Michael flocks played for the first time already in 1982 in his Jazz Laboratory. In the same year, Michal Hejna met with Štěpán Markovič in the very famous group, ESP, and in big band, Transjazz, with a fellow conservatory student Vítek Švec. In 2009, a recording called "There Is Hope" (ARTA Records) was done. There are songs from the days of Jazz Laboratory, Urbánek´s tune "The Golden Sunday" and "Hedgehog In The Cage" by Jaroslav Šimíček among others.
19.00 TOUGH 3
Adam Tvrdý: guitar, Jan Jakubec: bass guitar, Jiří Stivín: drums
Adam Tvrdý is a guitarist and songwriter with an expressive multi-genre expression. In his interpretations and improvisations focuses mainly on his creative ideas while respecting the traditions and vocabulary of musical style. Adam's music could be described as contemporary or modern jazz, taking in her hear elements of style that is most affected (blues, classic rock, modern and classic jazz, latin music, classical music).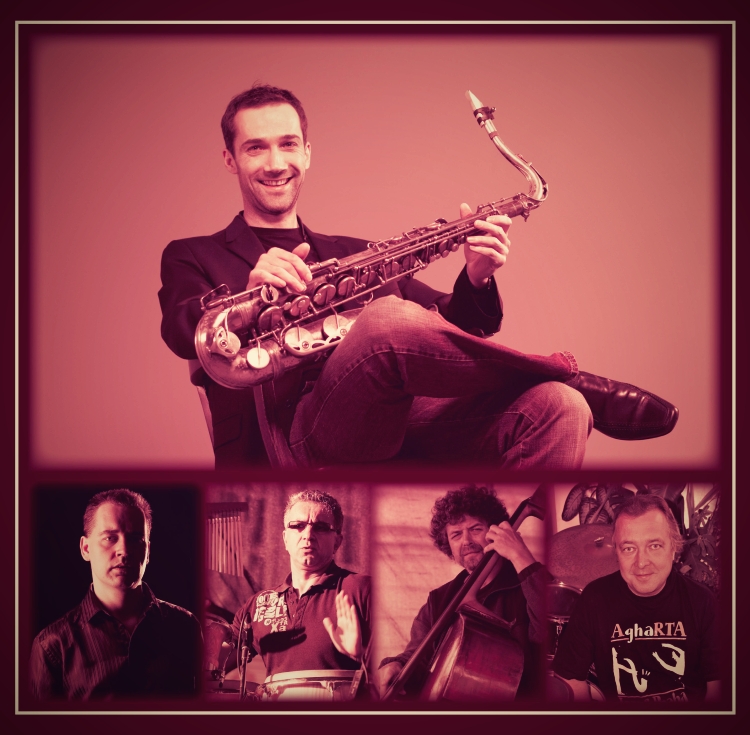 20.30 PETR KROUTIL & HIS BROTHERS
Petr Kroutil: saxophone, vocal, guitar, Boris Urbánek: keyboards, Vít Švec: double bass, Michal Hejna: drums, Imran Musa Zangi: percussions
The group was founded around charismatic frontman, actor, sax player and singer Petr Kroutil. The success of TV series he perform in allowed him to go to USA, where he studied at Berklee College of Music. Later he soaked up musical impulses in Nepal. Since 2011 Kroutil regularly plays in Agharta with great reactions. His concert programme is sparkling combination of swing, smooth jazz, rock, pop and reggae. The show offering not only good music but also inteligent and spontaneous humor is absolutely unique in Bohemia. You can be sure of that by listening to the new album "Just The Way I Am".
Sunday, 31 July / 4 - 10 pm
16.00 JOSEF VEJVODA TRIO
Josef Vejvoda: drums, Kryštof Marek: piano, Ondřej Štajnochr: double bass
Band leader Josef Vejvoda involved as a top drummer in many projects of Czech jazz scene for many years. His trio recorded many CD albums, radio and television broadcasts, and has performed on many stages at home and abroad. The repertoire consists of compositions of all the group members.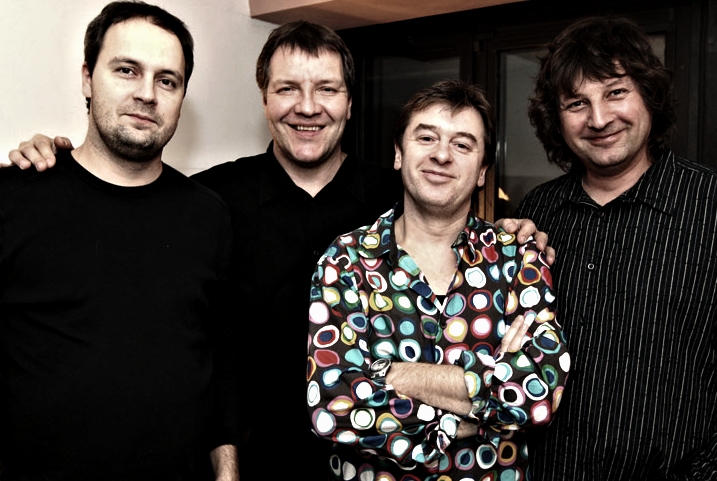 17.30 FRANTIŠEK KOP QUARTET
František Kop: saxophones, Petr Malásek: piano, Martin Lehký: bass guitar, Pavel Zbořil: drums
The band composed of the best musicians in the local jazz scene. Stylish range of original compositions is quite broad, and inspired by various musical influences (modern jazz, blues, funk, latin,).
19.00 LUBOŠ ANDRŠT GROUP
Luboš Andršt: guitar, Filip Benešovský: bass guitar, Ondřej Kabrna: keyboards, Michal Hejna: drums
Although a distinctive figure of Czech jazz, Luboš Andršt is rightfully called the best local blues guitarist. He is also a superb composer. His harmonic compositions, unmistakeably his own, reflect Latin, jazz, and blues influences, and, in addition to the performances of the experienced members of the band, create the original sound of the Luboš Andršt Group. Evidence of that is also provided by the group's latest album, Moment in Time (ARTA Records).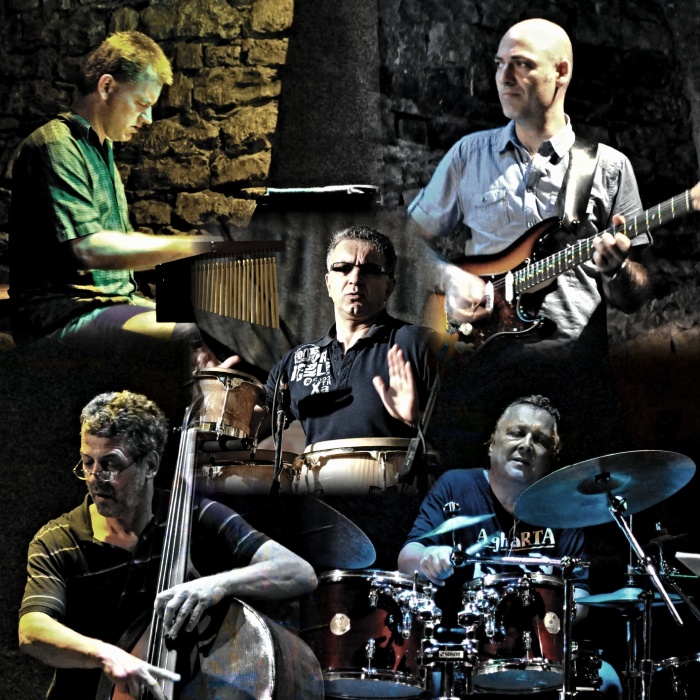 20.30 AghaRTA BAND
Adam Tvrdý: guitar, Ondřej Kabrna: piano, Vít Švec: double bass, Michal Hejna: drums, Imran Musa Zangi: percussions
As the name implies, this band can be heard only in AghaRTA club. The drummer and club manager Michal Hejna, regularly invites musicians with whom he likes to play. Especially sensitive and romantic pianist Ondřej Kabrna, bassist Vit Švec, and ultimately universal guitarist Adam Tvrdý. The repertoire reflects the musical tastes of all those involved, including their compositions. Special guest for today will be percussionist Imran Musa Zangi.
---
FREE ADMISSION PHOTOS FROM THE PAST
---
The PRAGUE JAZZ WEEKend is supported by